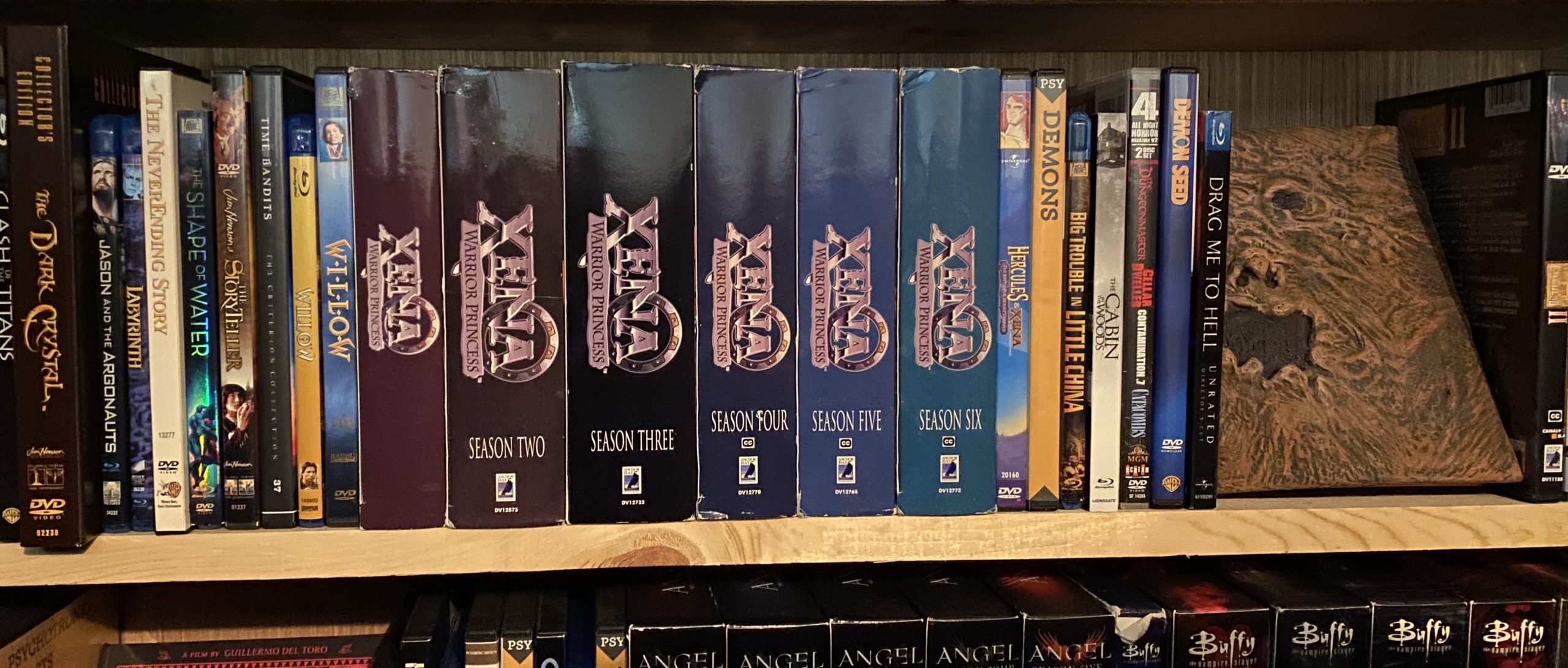 Want to follow along with the podcast? Here are your best bets for watching Xena: Warrior Princess with us. (Some of these links may be affiliate links. This does not affect your purchase price, but may kick back a dollar or two to help support our show.)
DVDs
Anchor Box Sets
The out-of-print Anchor DVD box sets are still the gold standard for Xena DVDs, because they have 5.1 surround sound mixes for the episodes, and bonus features like commentary, featurettes about the production, and alternate versions for some episodes. I also think the video quality is better than the newer Universal sets (below), but I have't done a head-to-head comparison.
Even though these are out of print, they are reasonably available as single seasons on eBay, Alibris, and other used DVD places. Sometimes you'll see the big box set of all six seasons on Amazon, but they're usually way more expensive than buying the seasons separately.
Universal Pictures Home Entertainment
There are more recent DVDs that came out in 2016 that are readily available. You can get the whole series in a box set (buy here from Amazon), they come packed in smaller cases, and they're much less expensive. However, these discs only include stereo audio (no surround sound), and no extras to speak of.
Streaming
As of this writing, you can stream Xena on these services:
If these aren't up to date, you can check JustWatch, to see an updated listing of services.
Digital Download
You can purchase the series on these services:
Found another place that you can watch Xena? Please let us know, so we can share it with everyone!